Emotional Support Cat Registration Guide
When the word "emotional support animal" or "ESA" - is mentioned, the first thing many people think of is a friendly and loving dog. ESA helps their owners to deal with their mental disability by offering them comfort and support through companionship, affection, and positive regard. But did you know that cats can be a perfect emotional support animal?
You can choose any domesticated animal such as a cat, dog, guinea pig, hedgehog, rat, horse, miniature pig, any bird, and many more as an emotional support animal. One of the most important things that need to be considered while choosing an ESA is that the animal has to be domesticated, and should not pose any threat to people, other pets, or the housing facility.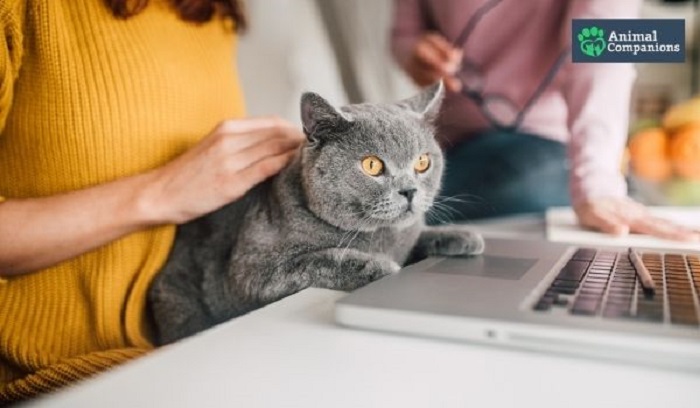 Can Cats Be Emotional Support Animals?
Cats can be superb emotional support animals. Cats love to spend time with their owners or human companions, which can help in boosting their mood. Cat's purring can also have healing effects. There is no doubt that your cat's calm personality helps you to calm yourself. They have a loving nature and help alleviate feelings of loneliness. They are smaller than canines and are very agile. They will require less space for their activities. But still, you need to take care of their food and water supplies. And give them some quality of playtime.
How To Register An Emotional Support Cat?
Here are some guidelines which will help you to register your cat as an Emotional Support Animal.
Step 1. Qualify For An ESA Letter From A Licensed Mental Health Professional:
To qualify for an ESA letter, you must need a strong reason. Like, if you suffer from a mental disability (i.e. depression, anxiety, PTSD, etc.). The ESA letter must be written by a licensed or professional doctor/therapist, and it is necessary to mention the issue and expiry date of the ESA letter.
Step 2. Connect With The Licensed Mental Health Professional Online Or In Real Life:
If you think you could qualify for an emotional support cat, you need to talk to our licensed health professional. If you are qualified for the mental health disability test, then you can ask your therapist about an emotional support animal. If your doctor/therapist agrees with you, then they can give you an ESA letter.
Step 3. Make Sure That Your Cat Does Not Pose A Threat To Others:
If you have an ESA cat then, that is your responsibility to make sure that your pet should not pose or threaten the other animal or any person in the public area. There is no age limit and not even special training requirements. Your emotional support cat does not need to perform any tricks or tasks to qualify. But good behavior is mandatory.
Step 4. Inform Your Landlord Or Airline About Your Emotional Support Cat:
You should submit your ESA letter to your landlord or airline through email. This process will provide a record that you have completed your paperwork. If you want to fly with your ESA then, it is necessary to submit your ESA letters to the airline before 48 Hours. Before submitting it, make sure that your ESA letter is not expired.
Step 5. Be A Responsible ESA Pet Owner:
Always remember to renew the ESA letter because it is essential. Take care of your ESA's health. Give them proper food and provide them a clean place to live.


What Are The Benefits Of Emotional Support Cat?
There are many benefits of emotional support for cats. Some of them I have mentioned below:
Comfort
Companionship
Anxiety relief
Help in depression
Reduces post-traumatic stress
Helps with ADD (Attention deficit disorder)
Makes you active
Summary
Many animals are suitable for the ESA, but the most common emotional support animals are dogs and cats. But, you can use other animals also as an ESA because that are also qualified as an ESA. Just the presence of your ESA pet can relieve you from all the negative feelings.
---