Here is What You Need to Know When Flying With a Dog
People who suffer from mental or emotional disorders such as depression, loneliness, or anxiety are allowed to have an ESA (Emotional Support Animal) with them at all times. Emotional support animals can be any domestic pet like rabbit, mouse, dog, cat, or other docile animals. The ESA has been recommended to you by a healthcare professional in order to help you with your mental disorders. Generally, people opt for having a dog as an ESA (they have their reasons for it). You can take your dog on a walk, go on a long drive, or even rent an apartment. Yes, it's true that you can legally rent a room with a no-pet policy along with your dog, and the owner cannot deny you permission for keeping your ESA with you. But there is a small requirement that you must fulfill. You must have a valid ESA letter that claims that you can legally rent an apartment even with a no-pet policy. Besides this, a valid ESA letter also states that you can travel with your pet on the plane.
People with mental disorders generally have travel anxiety, which makes it difficult for the person to fly alone. But various provisions are there that will help you to fly with your dog. Here is everything that you must do before you take your dog along on a flight.
How To Fly With A Dog?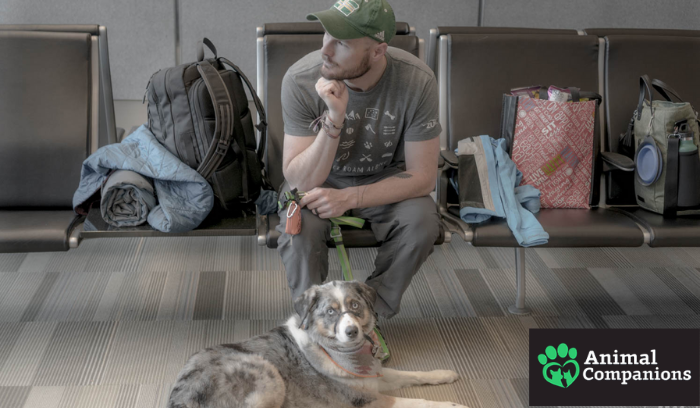 If suffering from mental disorders, you have permission to fly with your dog on a flight to different places, whether you have to travel for some medical checkups or want to go on a vacation along with your ESA. In such a situation, when you are planning to travel with your ESA, you must have a valid ESA letter.
Please Note: A valid ESA letter must not be an expired one. If it has, then you get a new one issued before your planned trip. Apart from this, the ESA letter must be provided to you only by a certified and licensed healthcare professional to provide you treatment.
You can get a seat for your dog or have it placed in cargo. This will completely depend on the size of the dog, as well as the guidelines provided by specific airlines.
According to American Airlines, it is required for an individual to inform the airlines in advance that they would be accompanied by an emotional support animal, during the flight.
Besides the ESA letter, you will have to provide various other supporting documents required by the airline authorities. All the documentation must come only from a licensed or government authorized mental health care professional.
The details that should be provided in the supporting documents are as follows:
The documents must state about the emotional or mental disorder you are suffering from, and on what basis it was diagnosed, and who is providing you the treatment.
The document must state that you will be needing to travel with your ESA. Moreover, you must also provide the reason behind the travel to a specific location.
The supporting documents must provide all the information regarding the healthcare professional and acknowledge that they are licensed medical persons or authorized by the government.
The supporting document must provide information regarding the type of mental treatment the individual is receiving.
Once all the documents with the relevant information have been gathered, you must ensure that they are submitted to the respective airlines 48 hours before the scheduled flights.
There are certain important rules laid down by airlines which you must follow. The rules are specified below.
1. You are allowed to carry one ESA at a time on the flight.
2. The ESA animal you are traveling with must be well-trained and must have healthy hygiene. (The ESA must not create havoc for others).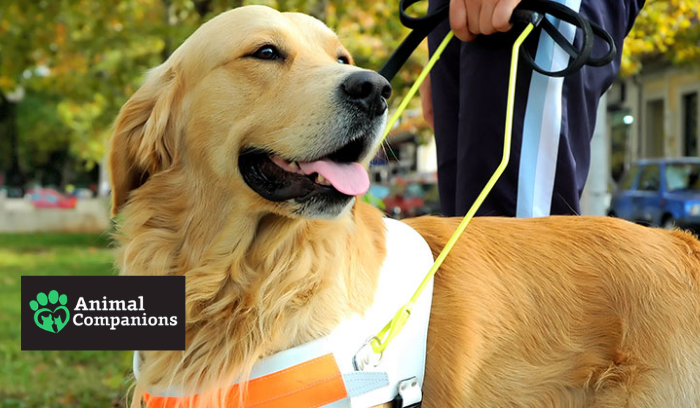 3. Emotional support animals in the form of dogs, cats, and miniature horses are allowed. If you have any other ESA, you must get it approved by the authorized airlines.
4. You can have a carrier for the ESA so that the animal can sit comfortably under the flight seat or on your lap.
5. ESA must be small enough to comfortably fit at your feet, or under the seat, or on your lap.
Summary:
These are some of the most essential points that you must take into consideration while you are flying with your dog (ESA). Moreover, you must ensure that you are not choosing the major holiday dates, as the airport would be busy with a large number of passengers. You along with your dog at the airport premises might be a problem for other passengers. So keep these points in mind, and you will have a safe and hassle-free journey.
---