How To Ask A Doctor For An Emotional Support Animal
The world is becoming dynamic day by day, and due to this, there is a lot of pressure on people, not just professionally but also personally. This increasing unreasonable pressure on their mind leads to frustration, stress, depression, anxiety, and various other mental disorders. To get instant relief from such problems, many people opt for medicines. But the important thing to note here is that these medicines will not help you in treating the actual cause, which resulted in the mental and behavioral disorders. Medicines are just for getting rid of the symptoms and providing temporary relief. Nowadays, healthcare professionals have recommended people to opt for an Emotional Support Animal (ESA) to cope with their mental disorders and have an opportunity to gain back their normal lives.
Your ESA — emotional support animal would become your lifeline within a small period. These animals show affection, care, love, and are considered hugely comforting. Due to these characteristic features, the animals can easily bond with humans and support them in regulating their feelings and dealing with mental illness.
The thing is how will you ask a doctor for an emotional support animal?
If you are not aware of the proper procedure to get an emotional support animal, then you can follow these steps to ask for an ESA — emotional support animal from your doctor.
#1 You Should Get A Consultation With An LMPH:
Don't get confused by LMPH — it means Licensed Mental Health Professional. This is the first and foremost step. You need to arrange an appointment with a mental healthcare professional if you are constantly feeling depressed, sad, isolated, anxious, or have any other mental disorder. Your doctors would conduct a few tests and diagnose the actual illness you are suffering from. The listed below are the most common mental issues that you could be diagnosed with:
Anxiety
Attention Deficit Disorder (ADD)
Post-Traumatic Stress Disorder (PTSD)
Social Anxiety
By analyzing the severity of the problem, the doctor will help you to understand whether you are eligible for having an ESA or not.
#2 Communicate About Your Problems To The Doctors: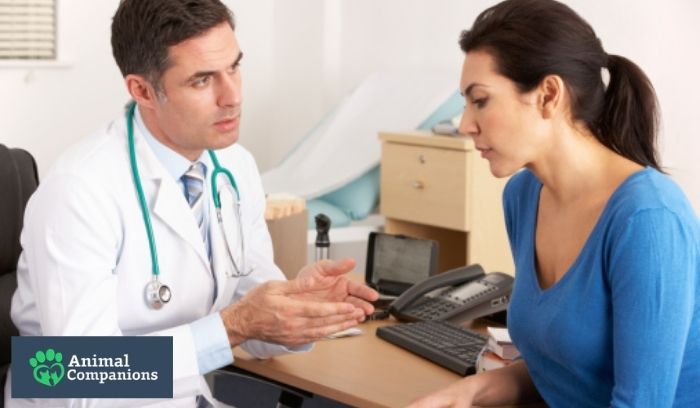 When you are visiting the doctor for the first time, it might be a bit difficult for you to open up. But this is the right thing to do and is also necessary. If you want to see yourself in a healthy mental state, it is essential to make your doctor understand what you are going through.
Sometimes, it might happen that the doctors are reluctant to provide the prescription for having an ESA — emotional support animal. But when you explain your situation to your doctors, it will be easy for them to understand and get the work done easily.
#3 Choosing The ESA — Emotional Support Animal For Your Treatment: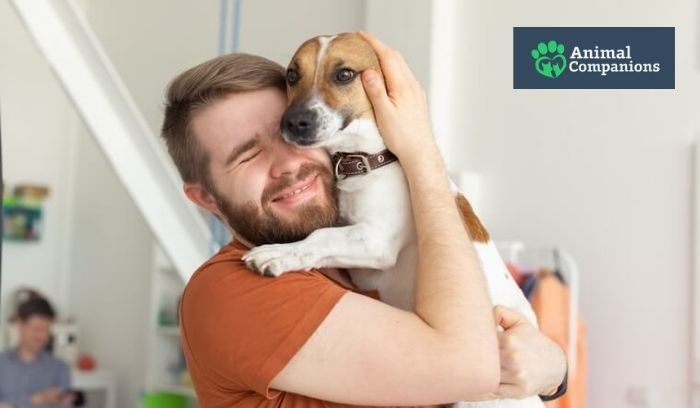 Another important thing that you need to do is to select which emotional support animal you want and feel comfortable with. It is the most important aspect because the animal would be the one to make you feel happy and cheerful and cope with your mental disorders.
#4 Finally Getting A Verified And Valid ESA Letter:
Now that you have understood the above steps, it is essential that you are getting a verified and valid ESA letter from a licensed mental health professional. The ESA letter will help you to enjoy the rights that are offered to the people who are suffering from mental disorders. You have the right to carry your pet to all places, such as on trains, buses, and flights. It even allows you to have your ESA in accommodations where pets are normally not allowed. When you get an ESA letter ensure that these things are mentioned in the letter.
The doctor must provide the letter on a valid letterhead along with the signature of your physician or licensed mental health professional
There should be a detailed mention of the date of issue, the state you belong to, and the ESA letter license number.
Address of their practice (or home address if they work remotely)
The mental disorder should be mentioned in the ESA letter, which means that you are suffering from that particular mental disorder.
The ESA letter will also hold information regarding the type of emotional support animal, the species, and the breed.
Summary:
Having an emotional support animal is actually a blessing for people who are suffering from a mental health disorder. So if you are one among those, follow these simple steps to ask for an emotional support animal.

---