How To Ask A Doctor For An Emotional Support Animal Letter
Due to the sedentary and melancholy lifestyles, there is an increase in the number of people who suffer from mental illnesses. People who are suffering from chronic mental illness consider their emotional support animal as their lifeline. The emotional support animal helps the individual (with mental illness) cope with the changing moods, fluctuating emotions, negativity, loneliness, depression, anxiety, stress, and many more things. The individual suffering from mental illness finds solace in their emotional support animal. The best aspect of having an emotional support animal is that you can travel with them on flights and also find good accommodation to live with your ESAs (even if the place does not allow pets). Well, all this is possible only when you get your pets recognized as an ESA with the help of an ESA letter.
Any domestic animal such as dogs, cats, horses, rabbits, or even toads, can be recognized as an ESA irrespective of their breed or species. These animals are not service-animals, so if the pet of an individual has not received any specialized training still it can be considered as an ESA. For ESA, it is their love, affection, compassion, and companionship that will help the individual with mental disorder cope with the illness and disorder.
What Do You Mean By An ESA Letter?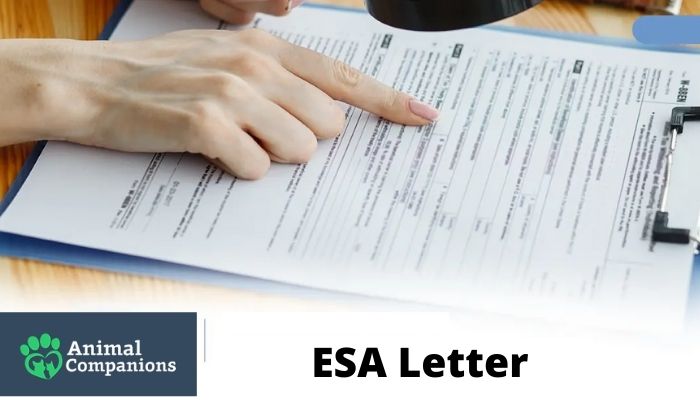 The ESA letter is an official document that states details about your mental disorders and illness and the fact that you qualify to have an ESA to improve the condition and support the treatment. It should specify the name of the doctor who is providing you the treatment. Besides this, the ESA letter also states that while you are undergoing the treatment, your mental condition might be a hindrance and impede your ability to participate in day-to-day activities. The letter should be duly signed by the licensed healthcare professional.
Note: The most important thing to note here is that the ESA letter comes with a validity of one year. You must get your ESA letter renewed from your healthcare professional after it has expired. If you keep using an expired ESA letter, it won't be considered valid.
How To Ask For An ESA Letter From A Healthcare Professional?
You Must Consult The Healthcare Professional: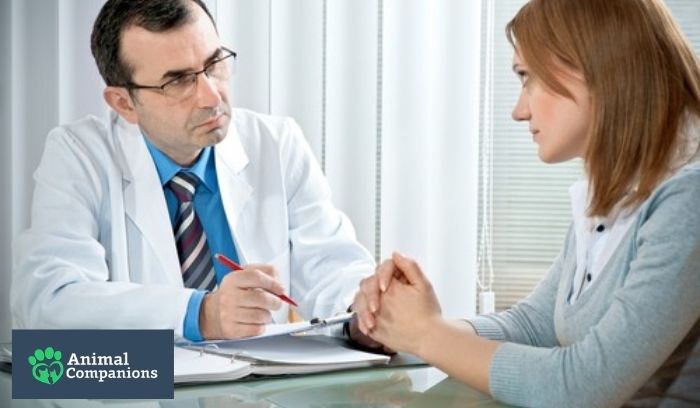 To get an ESA letter, it is quite important for you to consult a licensed mental health care professional. You will have to explain your mental condition to the professional, state that the emotional support animal is helping you cope with different types of anxiety attacks, stress, depression, and other mental conditions. To confirm the illness, the mental health care professional would also conduct a few medical tests to understand the actual problems, the symptoms, and the cure. The tests are mandatory because the healthcare professional would mention the illness in an ESA letter. Once these tests are complete, the doctor would be able to certify your pet as an ESA. The test results would show whether your mental illness symptoms qualify for having an ESA or not. Once you qualify for having an ESA, the next step would be to understand the role of an ESA in coping with your mental illness.
Explanation of The Role Of ESA In Your Life:
It is understood by the healthcare professionals that you are suffering from mental illness and would need an ESA to cope with the symptoms and effects of the disorders. Besides this, you need to explain how your pet is helping you cope with day-to-day problems. Being with your ESA must be helpful to improve your mental condition. This will help the healthcare professional to understand whether the pet can qualify as an ESA or not.
If you and your pet qualify for having an authentic, official, and valid ESA letter, the mental healthcare professional would start the process for drafting an ESA letter.
There are many patients who do not already have an ESA (emotional support animal). For such individuals, the mental healthcare professionals suggest few animals, and they can choose the one that is most suitable for them and the most adorable in their opinion as an ESA for themselves. The test and diagnosis of the patient and their pet are necessary to avoid any sort of fraudulent activities. Many people illegally get the ESA letter just to travel with their pets free of cost and also get accommodation to live along with your pet.
After The Verification Process, You Should Request For The Letter:
Most often, the mental health care professional starts the process as soon as the verification procedure ends and you qualify for the ESA. But from your end, it is essential to submit a request for the ESA letter.
Summary:
You are free to travel around the world, get flights, get premium accommodation along with your ESA, but only when you have a valid ESA letter (do not carry expired letters). So, it is quite essential to have an ESA letter and ask for it to be issued by a licensed mental healthcare professional.
---